Cross-cutting experience in a variety of fields, from catchphrases to music composition, video, etc.
The theme of this three-hour workshop was "Brands and Music with a Worldview. At the beginning of the workshop, participants deepened their understanding of what a "worldview" is, and then deepened their knowledge of brands by looking at examples of various brands from around the world.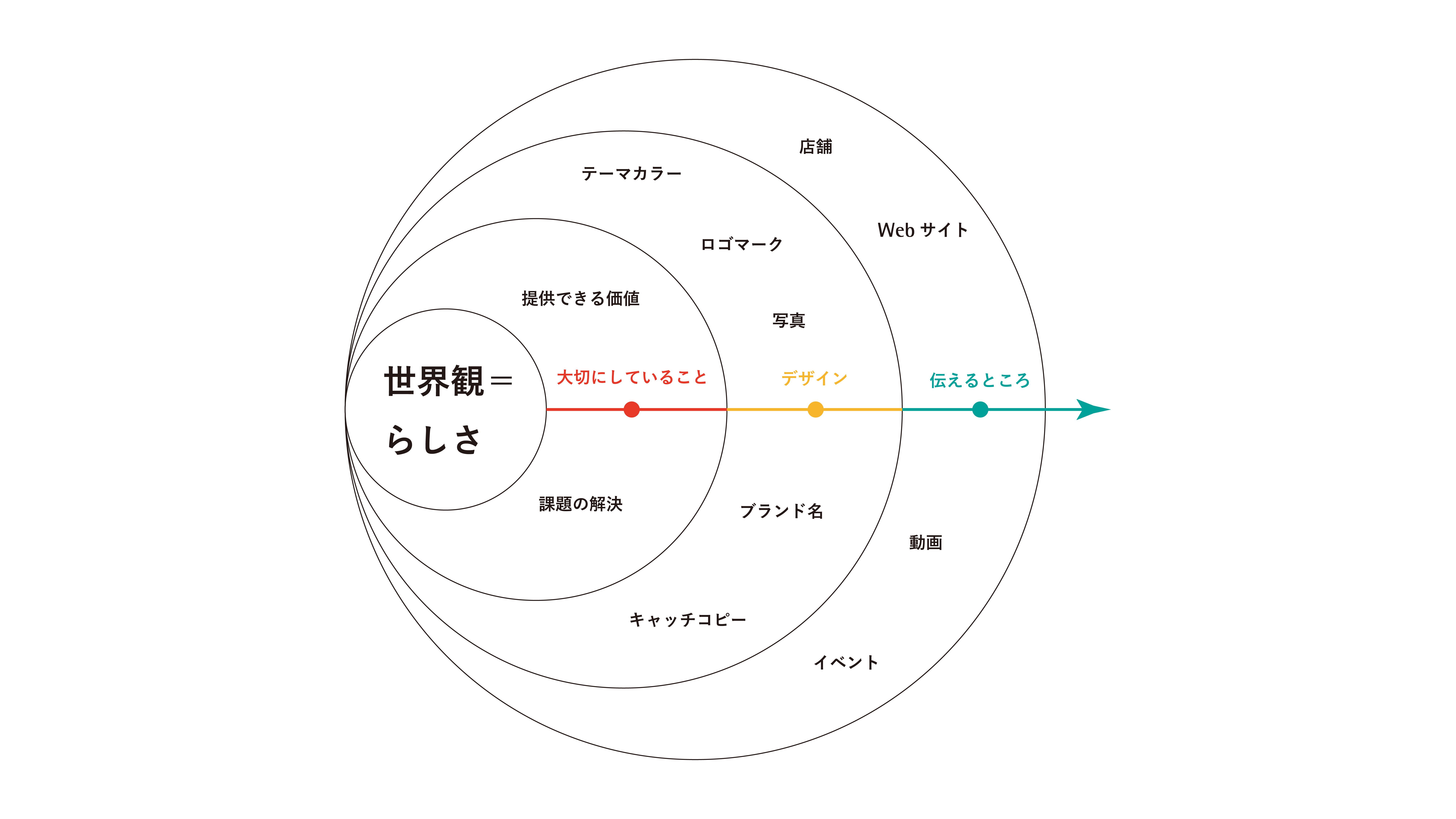 It refers to the individuality or "uniqueness" of a product. Just as people say "that person seems like that person" or "that person is just like that person," it is important to create individuality in a product or brand.
In groups of three, participants not only develop their own creativity, but also learn about teamwork. For the activitiy experience, we also chose "creative director," "art director," and "editor" as the main areas of responsibility for each of them.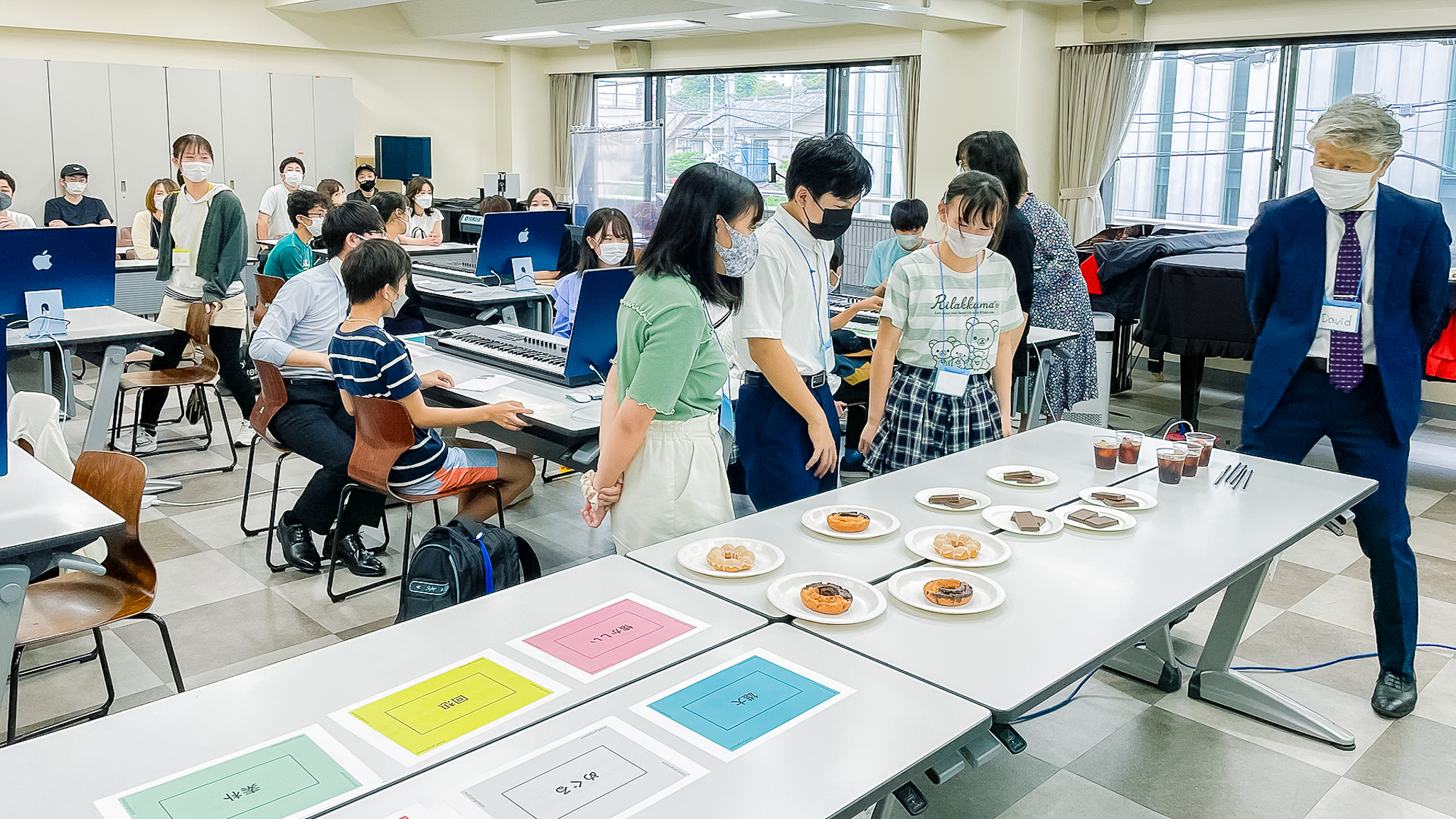 Produce a video to promote your brand!
A PR video was created to introduce the brand as part of the experience of building the brand's worldview and "uniqueness". First, we set the target audience and designed the catch copy and image colors of the brand. We also shot photos of the products, making full use of lighting and other elements to not only "look good" but also to convey the "uniqueness" we had designed to users.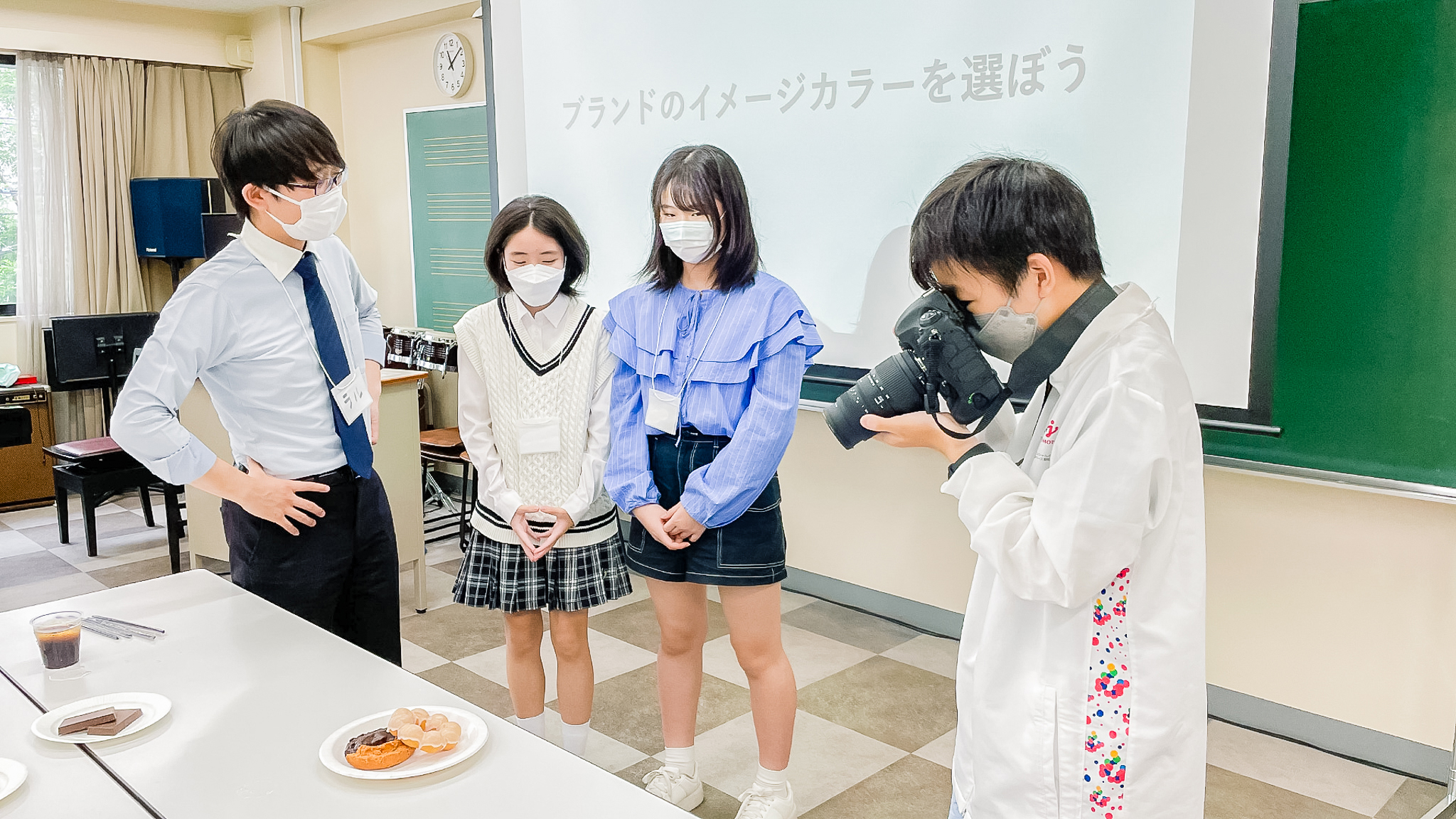 Compose music that represents your brand!
We composed music that would fit the target audience's "character" while imagining their usage scenarios. Keywords such as "memories" and "refreshing" were assigned according to the mood of the chords, and the music was composed by combining multiple chords that seemed to fit. The composition and creation of the music was completed using a PC and keyboard, and DAW software.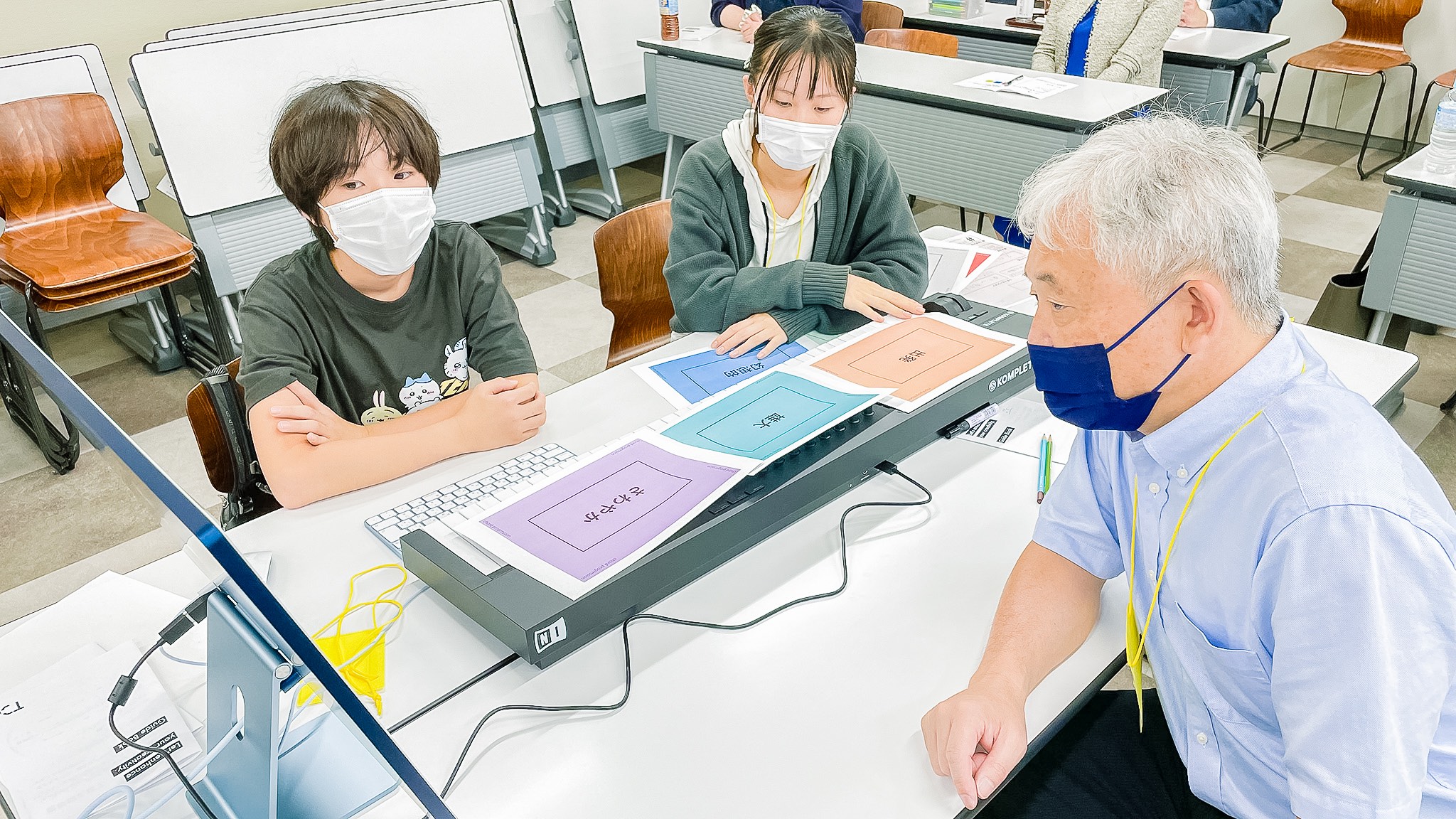 Match the music to the graphic design and complete the video.
The students designed graphics using the online design tool "Canva" and completed a PR video representing the brand's worldview by combining it with the music they produced. At the end of the event, they presented their work to the participants and their parents. All groups showed their individuality and created attractive works.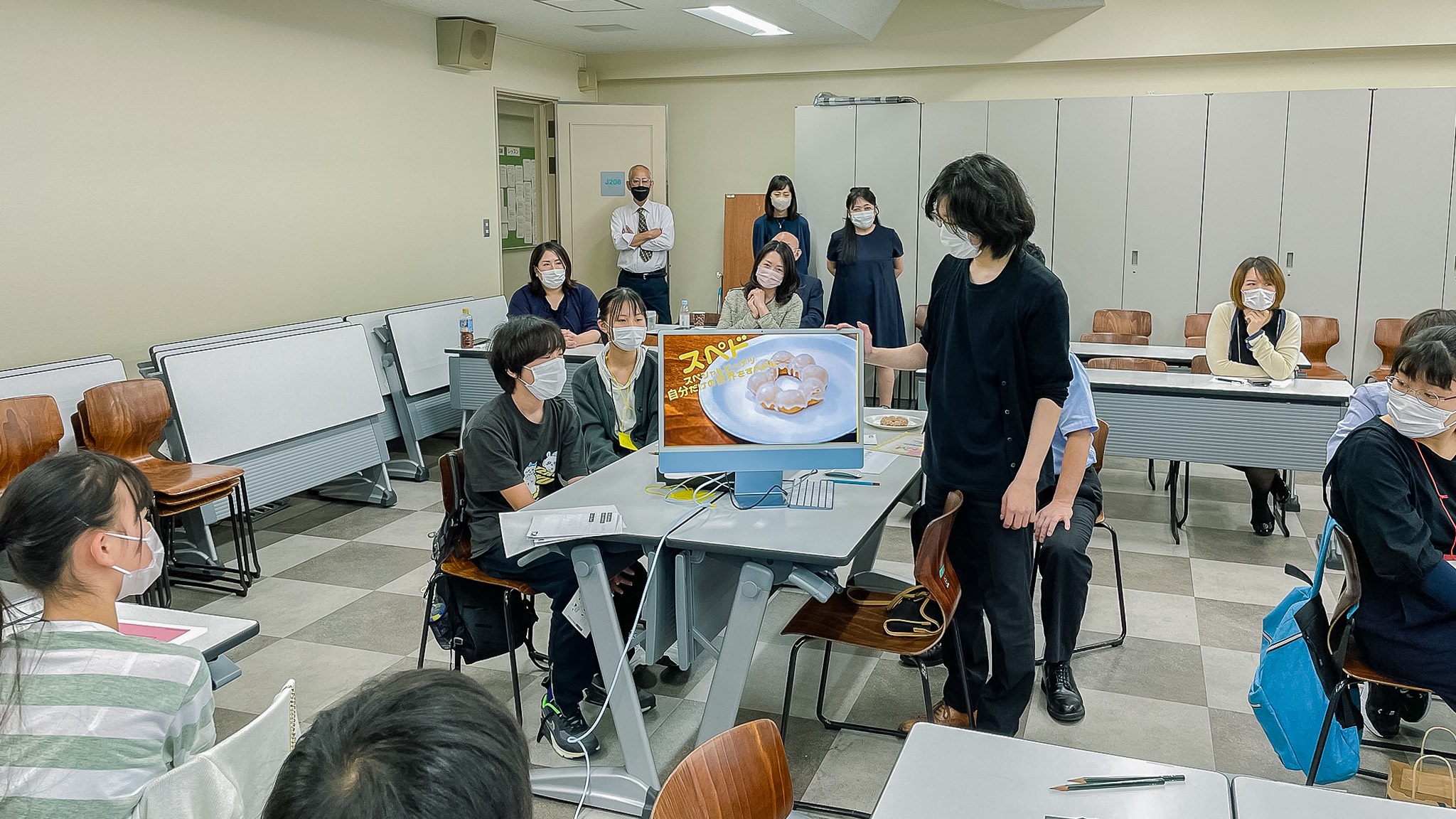 TCMHS continues to enhance creativity
We have sent you a report on the Self-Design Class Trial Session, which was a great success.

We would like to express our sincere gratitude to all those who took part in the event despite their busy schedules. We hope that this experience will help you discover the creativity within each one of you, and that it will be an opportunity for you to aim to enhance your creativity in the future.

The school will continue to plan and hold self-design class trial sessions in the future. We will announce each time on our website and various SNS, so if you are interested, please look forward to it!